3rd ANNUAL VAHDA FOUNDATION BANQUET
Due to the COVID-19 outbreak and stay-at-home measures enacted in Virginia, the banquet has been POSTPONED.
Thank you for your understanding.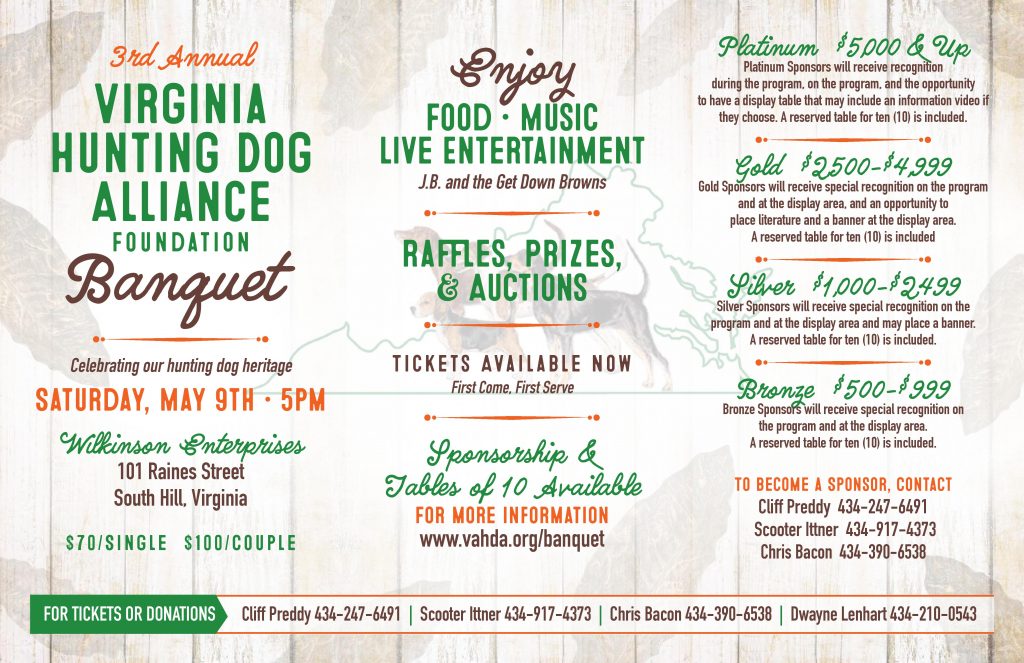 Join us for our 3rd annual VAHDA Foundation Fundraiser!
This year, we're hosting our event at Wilkinson Enterprises in South Hill, Virginia.
We'll have food, our auction, live music, drinks, and more!
You can purchase tickets through your local VAHDA Chapter OR
online through our secure payment portal below.
TO BECOME A BRONZE, SILVER, GOLD, OR PLATINUM SPONSOR, GO HERE
Ticket Portal
For ticket contacts, questions, sponsorships, and donations:
Cliff Preddy, (434) 247.6491
Chris Bacon, (434) 390.6538
TO BECOME A BRONZE, SILVER, GOLD, OR PLATINUM SPONSOR, GO HERE